The team
At Orthodontie Amstelveen, our orthodontists and assistants together, form an enthusiastic team to take care for you to get a good functioning and beautiful healthy set of teeth!
Our team consists of five orthodontists, six dental hygienists, five orthodontic assistants, three servicedesk employees and a practice manager.
Our orthodontists have completed dental school as well as the official four-year postgraduate speciality program.
Our orthodontists are officially recognized by the Dutch Dental Special Board and the Dutch Ministry of Health (BIG register).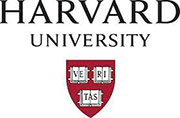 Head orthodontist Dr. Stephan Tan completed Dental School at the Academic Centre for Dentistry Amsterdam, University of Amsterdam / Vrije Universiteit. Following his dental school training, Dr. Tan completed the (4 year) specialty training program in orthodontics at the same institution.
Dr. Tan also obtained a Master's degree at Harvard University, in Boston, USA. He completed a craniofacial research fellowship at the department of Plastic and Oral Surgery at Harvard Medical School/ Children's Hospital Boston, He is currently affiliated to Harvard Medical School/ Department of Plastic and Oral Surgery, Children's Hospital Boston, USA, as a Visiting Scholar. His scientific activities are particularly focused on surgical and orthodontic treatment of craniofacial anomalies (cleft lip and palate, and craniosynostosis).
| | |
| --- | --- |
| | |
| Naomi Orthodontist | Nanja Dental hygienist |
| | |
| Brigitte Clinical assistant | Joske Mondhygiëniste |
| | |
| Michelle Clinical assistant | Jody Servicedesk |
| | |
| Merel Servicedesk | Olga Backoffice |